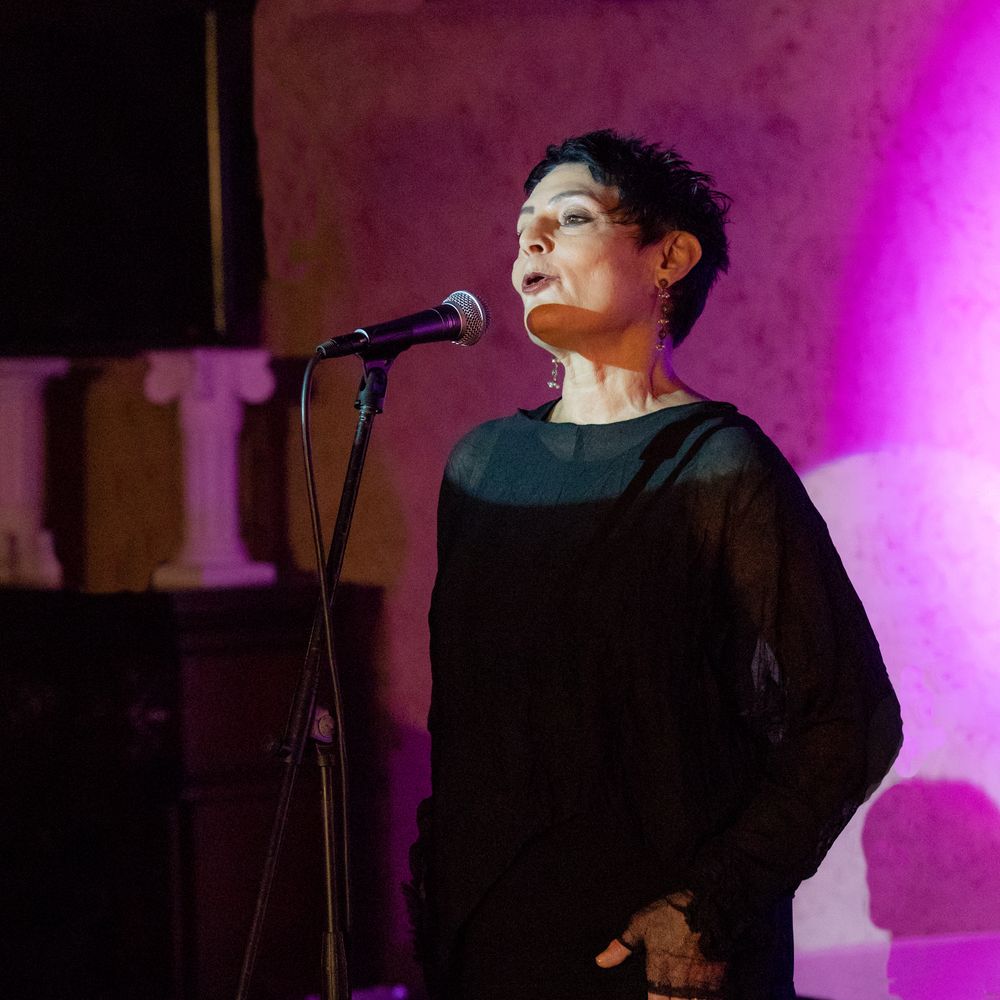 MARCI FELDMAN
SINGER
Having been born with stage fright, Marci Feldman endured piano lessons as a child and owning a critical ear, grew up appreciating many musical genres from Gregorian Chant to Bluegrass. Family season tickets to the Detroit Symphony Orchestra provided some musical education, and she enjoyed members of her family in the biz (a symphony orchestra conductor, violinist and an Oboe composer). Marci reports to having no musical training whatsoever, other than playing guitar and singing Joni Mitchell songs to her then young daughters, so as to lull them to sleep. She is delighted to add back up vocals to the DIRK KROLL BAND.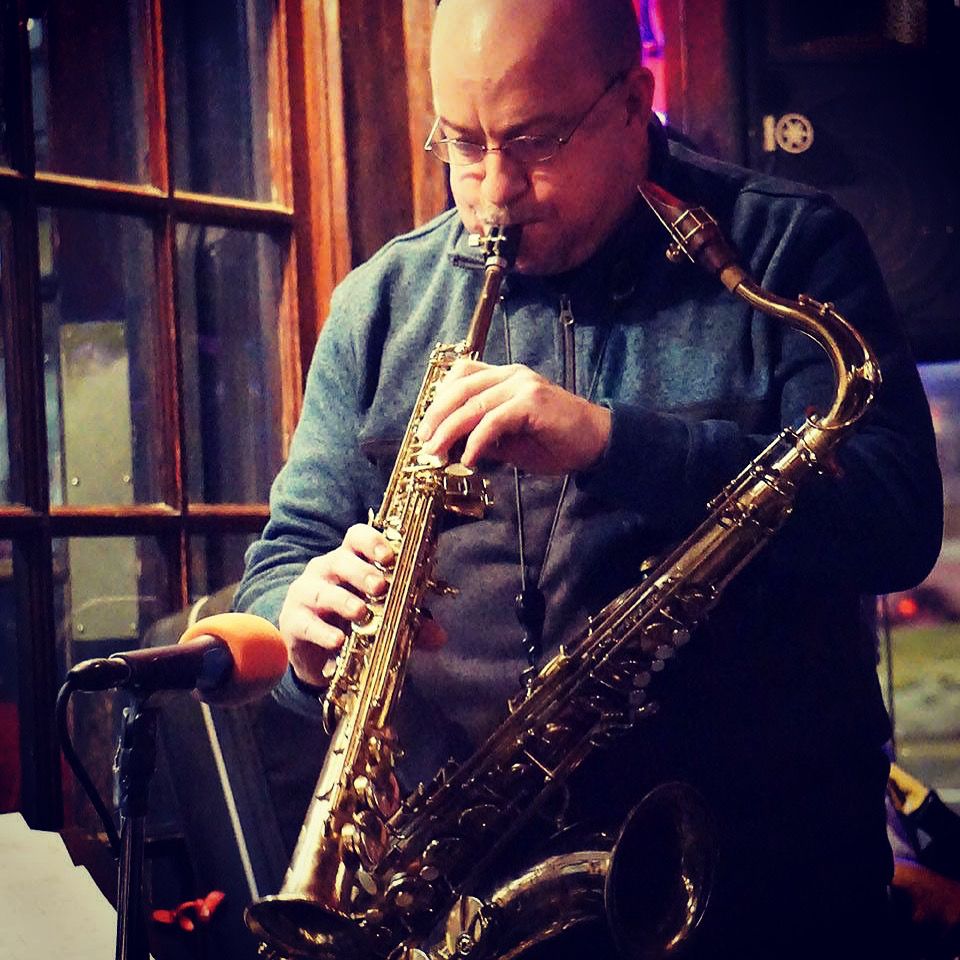 ROBERT REEVES
SAX
So many instruments, so little time. Robert Reeves is proficient on Soprano, Alto and Tenor Saxophone and Flute. Roberts's rich musical history began while attending Pontiac Central High School where he became the sole white boy at disco/funk/jazz music events throughout Pontiac and Detroit.

Robert attended summer sessions at the Interlochen Arts Academy  and was a member of the Central Michigan and Wayne State University Jazz Bands. He also performed with Windsor's Peabody Bridge Demolition Crew Big Band and Ontario favorites The Sheiks of R & B. Robert was co-leader of the Latin/Funk band Atlantez which filled in for Earth Wind & Fire at the 2003 Ford Motor Centennial Celebration. He's graced national stages with The Temptations, Leslie Gore (It's My Party & I'll Cry If I Want To), Blues vocal legend James "Thunderbird" Davis, Stephanie Mills, trumpeters Maynard Ferguson & Tom Brown (Jamaica Funk), Brazilian vocalist and pianist Tania Maria, Mitch Ryder, New Orleans R & B Legend Earl King (Trick Bag), Jeane Carne (Don't Let It Go To Your Head Now), Buddy Rich's Big Band, The Dirty Dozen Brass Band, and even Jan and Dean.

Robert is the recipient of three Detroit Music Awards - Outstanding World Music Group (co-leader for Atlantan), Outstanding R &B Group (twice as performer in the Bugs Beddow Band), as well as featured soloist on the 2016 Ortheia Barnes/Paul Miles album capturing the award for Outstanding Gospel/Christian Recording.

The smooth tone from his tenor saxophone and aggressive melodic quality on alto saxophone combines to make his presence on stage one of excitement. He has also been known to play both the tenor and alto saxophones at once, which brings them to their feet every time.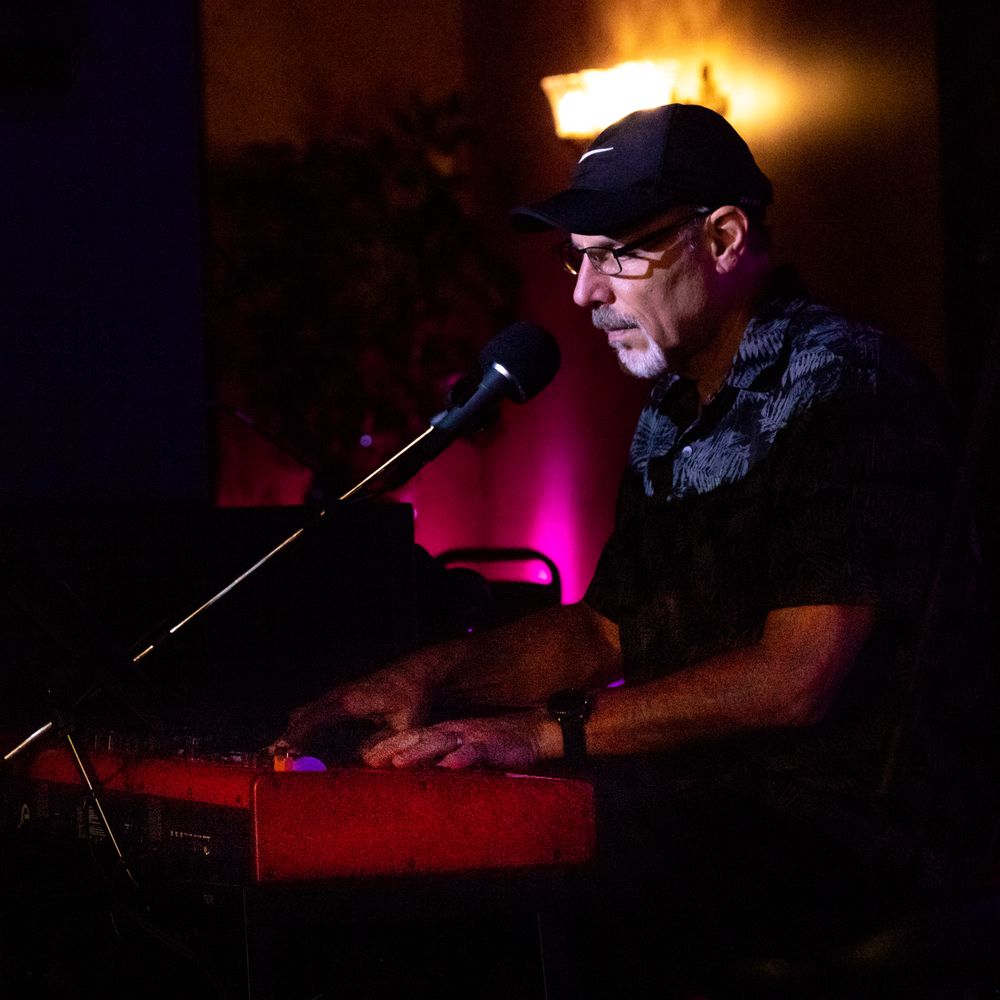 JIM AMANN
KEYBOARDS
Jim Amann, piano man for DIRK KROLL BAND, began his musical journey at age seven with classical music lessons and moved onto performing with bands playing pop and rock at neighborhood bars and nightclubs at age 17. Aside from performing mostly in  Detroit metropolitan venues, Jim has played on large stages opening for national acts including Charlie Daniels, Restless Heart, Oakridge Boys, Ronnie Milsap and Janet Brown. He brings this experience to add to the diversity of the DKB song catalog.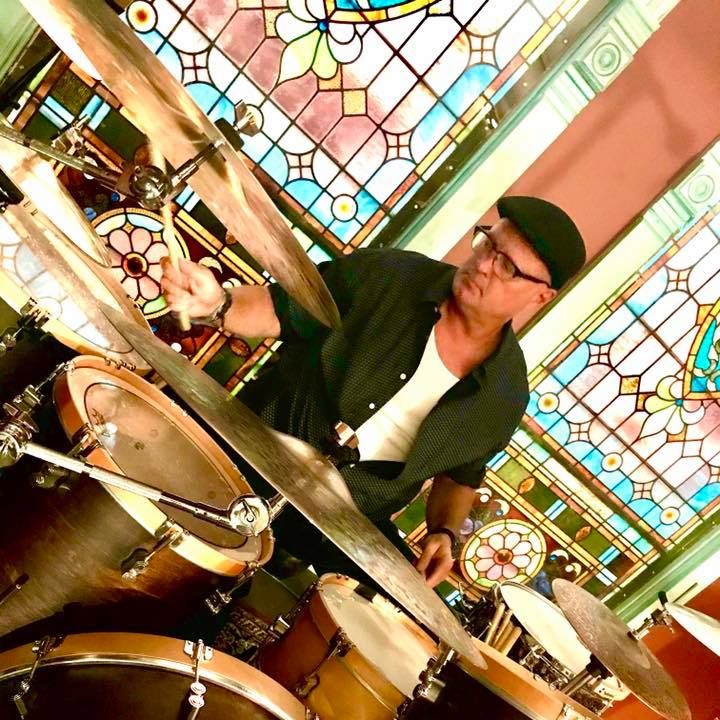 SCOTT CULLING
DRUMS
Scott grew up outside of Detroit and started playing drums after seeing a marching band on TV at age seven and found himself unable to take his eyes off of the drummers. From then on it was a steady diet of rock, funk, jazz, progressive rock, reggae and everything in between.
He studied music performance at Michigan State University playing in orchestra, jazz band, new music ensemble and, yes, marching band during the day and doing top 40, blues and r & b gigs at night. He soon became obsessed with reggae and ska, and started the world music band BOP(Harvey) that recorded four CDs and toured the US and Canada over the next 12 years.
Scott starting performing with Dirk in the original incarnation of the  Dirk Kroll Band in 2014. After a hiatus to deal with family issues he is back playing Dirk's unique blend of power pop while also performing with bop (Harvey). Additionally, he started a traditional ten piece Ska band called KILLER DILLER, performs with the dance hall reggae band Detroit Riddim Crew and garage rock trio The Maybe Tomorrows.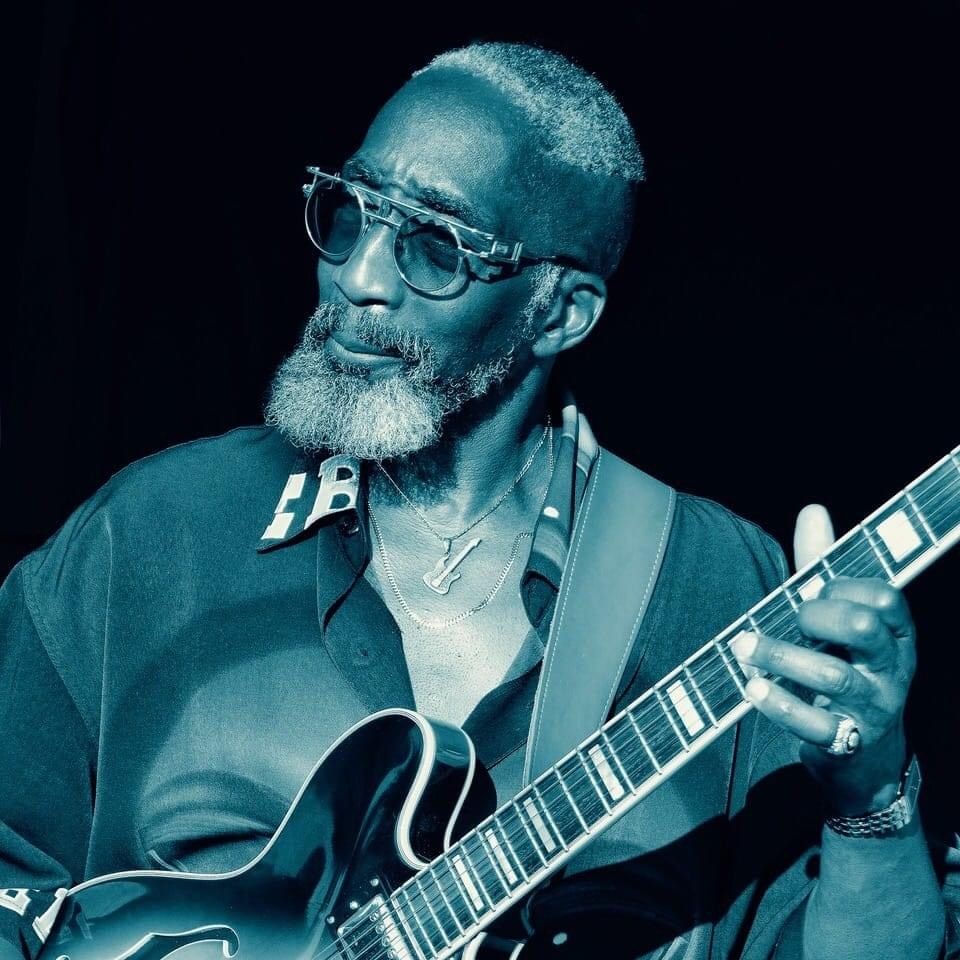 RODNEY WALKER
GUITAR
Rodney Walker learned about music by performing and touring with the Detroit Emeralds and with Junior Walker and The All Stars. He's been playing the guitar since age seven and still finds the instrument exceptionally fascinating.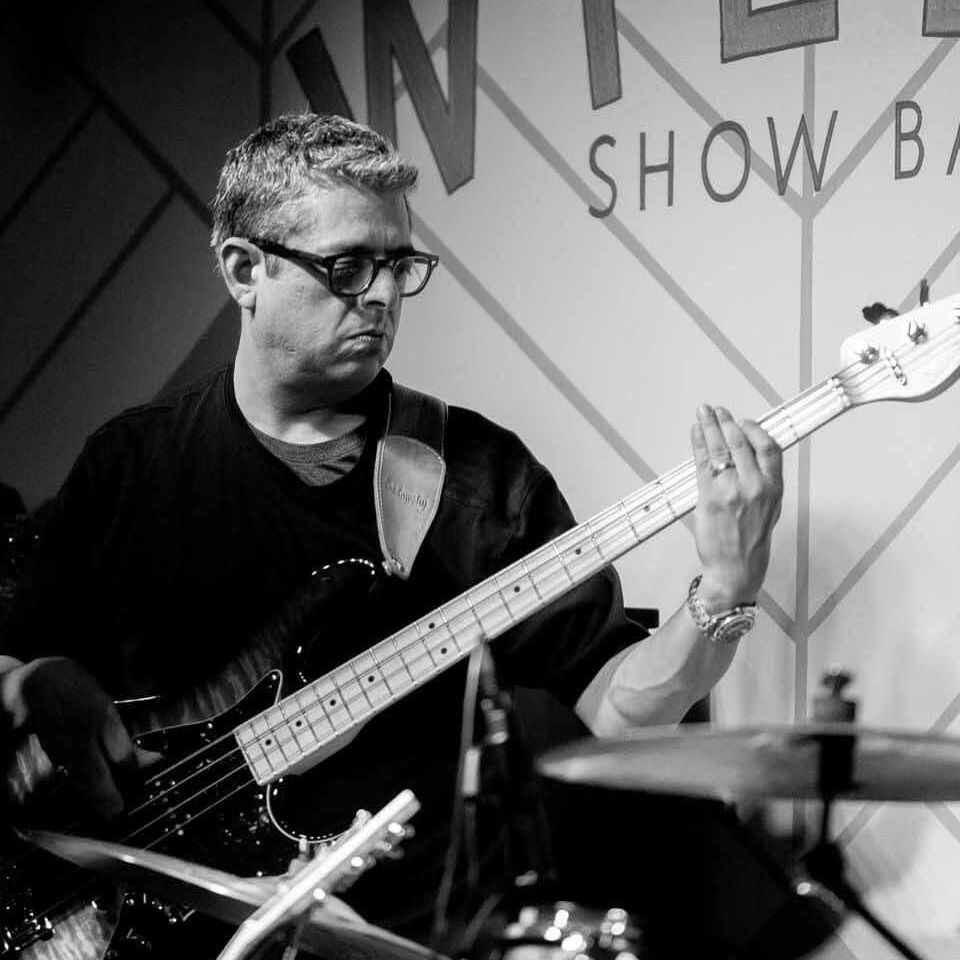 ADAM BRODE
BASS
Bassist Adam Brode hails from Bloomfield Hills and has been a  part of the Detroit music scene for the past 7 years. While in college at Michigan State, Adam was a founding member of the band Soulstice which is still active today. In the mid 90's he toured the east coast and released a number of albums with the band Ode To Abby.

Recently, Adam has twice been featured as a performer at the Detroit Bass Day event and has performed with acts such as Michael Henderson, Bobby Murray, Dirk Kroll, Tosha Owens, Michael May and The Messarounds, Raye Williams, the Joe Stanley Trio, Alexandrea n Transit and others. Adam has also been featured on many recordings and has performed on Fox's Live in the D TV show.